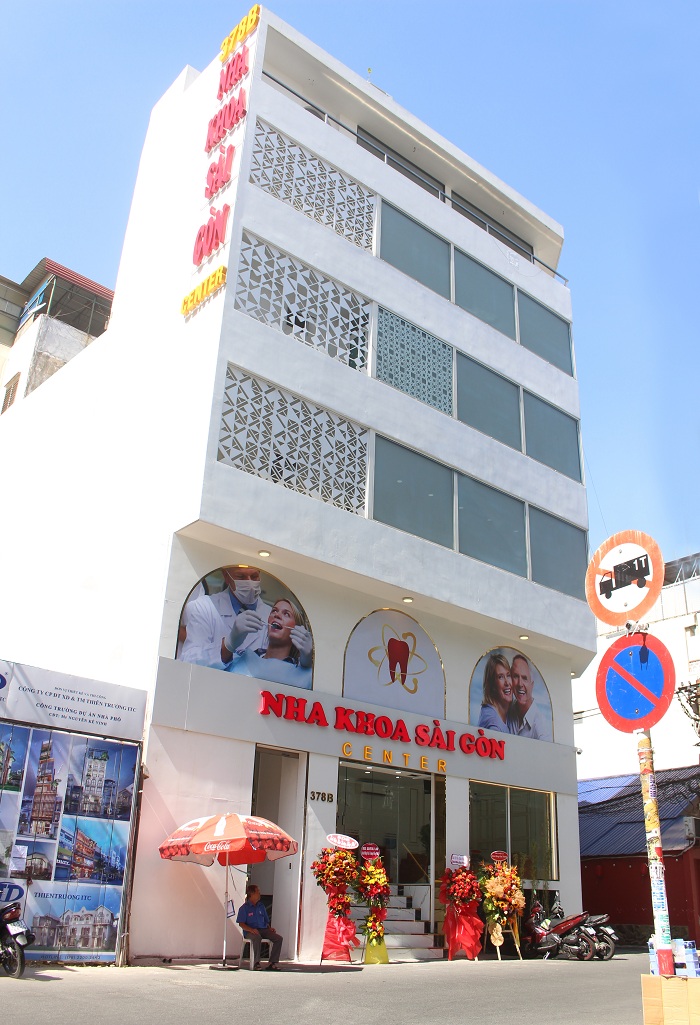 Over 15 years of experience in the field of Maxillofacial Dentistry
Doctor proficient in English communication
Utilizes minimally invasive dental methods
Equipped with modern dental equipment imported from Europe and South Korea
Offers a comprehensive range of services: Oral disease treatment, Restorative Dentistry, Cosmetic Dentistry
Provides a long-term warranty policy
Competitive pricing for international patients
Treatment adheres to the safety standards of the Vietnamese Ministry of Health
Luxurious, modern, and convenient treatment space
Saigon Center Dental Clinic is licensed by the Department of Health with license number 09542/HCM-GPHĐ.
Contact information:
Phone: (+84) 973 199 986 
Saigon Center Dental Clinic boasts the best dentist of Maxillofacial Surgeons in Ho Chi Minh City
It is a high-quality Maxillofacial Center authorized by the Department of Health with license number 09542/HCM-GPHĐ. The dental department fully complies with legal requirements and the professional certificates of the dentists to ensure the rights and safety of customers.
The reputation of this place is well-known for its team of top dental experts in Ho Chi Minh City.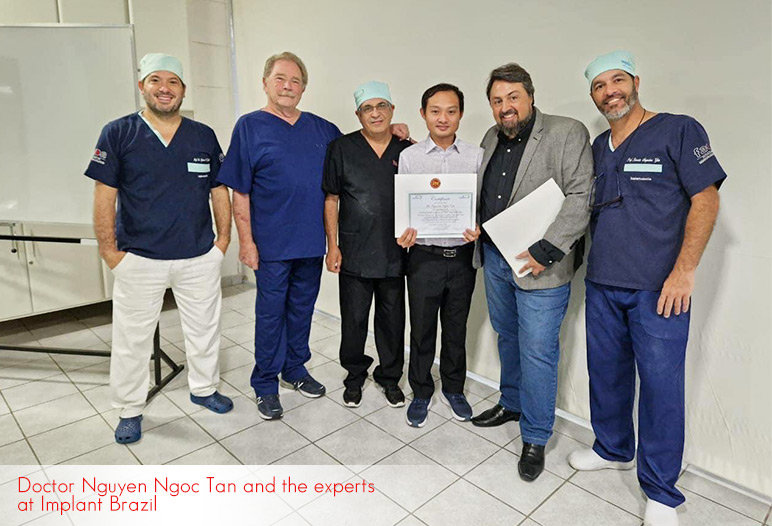 The team of doctors and staff at the clinic is proficient in English and creates a favorable environment for international patients to visit and experience dental services here. The doctors are ready to schedule appointments according to the itinerary and plans of international patients coming to Vietnam for dental treatment or dental tourism.
Saigon Center Dental Clinic provides a variety of treatment services, including:
Prosthodontics:
Single Implant restoration for missing front teeth, missing posterior teeth, or teeth lost due to accidents.

Full-arch Implant restoration with ALL ON 4 and ALL ON 6 techniques.

Porcelain crown restoration on implants.
Cosmetic Dentistry:
CAD/CAM 3D porcelain veneer.

Minimal tooth reduction veneer.

Invisalign orthodontic treatment.

Zoom! Whitening 
General Dentistry:
Root canal treatment.

Cosmetic tooth filling.

Wisdom tooth extraction.
Vision, Mission, and Core Values of Saigon Center Dental Clinic
Vision
Saigon Center Dental Clinic aims to become a reputable leading Maxillofacial Center in Vietnam. It is a reliable dental destination for domestic and international patients seeking specialized treatments for oral and maxillofacial diseases and aesthetics in Ho Chi Minh City. The dental clinic adopts advanced technologies, innovates dental services, and contributes to enhancing comprehensive oral health and aesthetics for patients, elevating the position of Vietnamese Dental Brands in the international market. When patients need oral care in Vietnam, Saigon Center Dental Clinic is the top choice for international patients.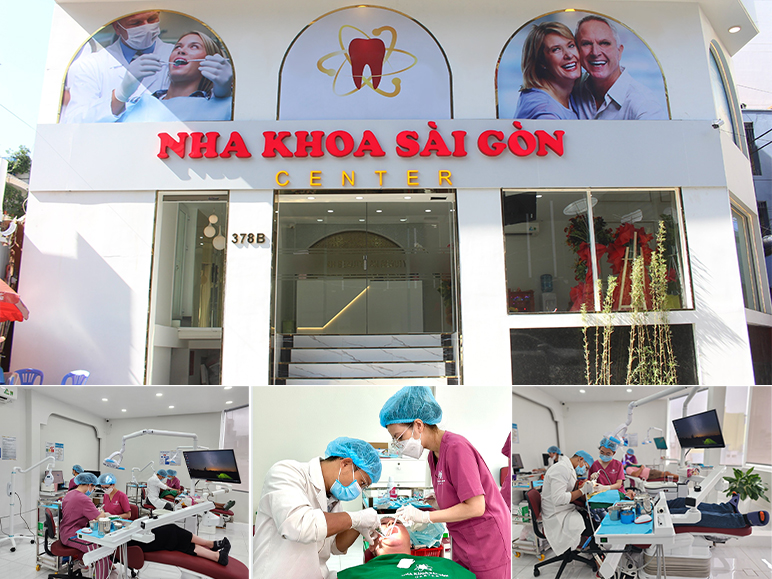 Mission
For complete and beautiful smiles, Saigon Center Dental Clinic offers dental treatment services for oral diseases, cosmetic dentistry, and prosthodontics with a focus on maximizing the preservation of natural teeth, ensuring top-notch aesthetics and modernity. Saigon Center Dental Clinic pioneer in advanced dental implant treatments, building a cooperative, civilized, and polite dental clinic that provides employment and good income for many people.
Core Values
Customer Focus
Customers are always at the center of our policies and strategies. We strive to provide the most suitable services for our customers. Customer satisfaction and sustainable results are the measures of our success at Saigon Center Dental Clinic. Being attentive and caring for our customers is the guiding principle throughout our entire system. We serve customers voluntarily and only accept patients within our professional capabilities.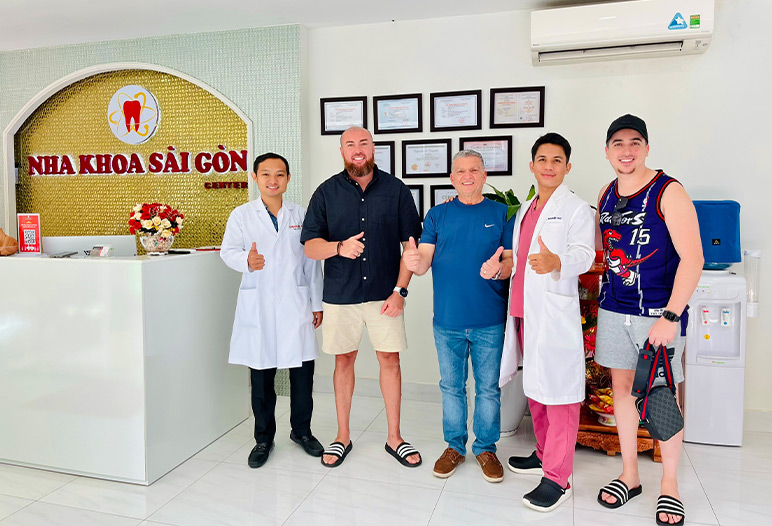 Dentists as the Key to Sustainability: We gather exceptional individuals who possess the qualities of expertise, ethics, and talent. Maintaining the highest professional and social ethics standards is crucial for serving our customers. Our dentists are dedicated to providing wholehearted care.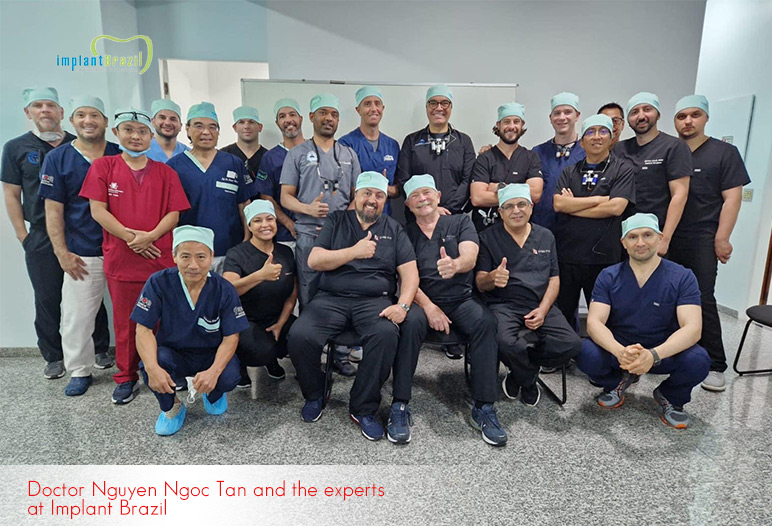 Dedicated Customer Care Team: Our customer care team understands the mission of serving and advising customers with solid knowledge. They provide reasonable and clear explanations, ensuring the best and most comfortable experience for our customers.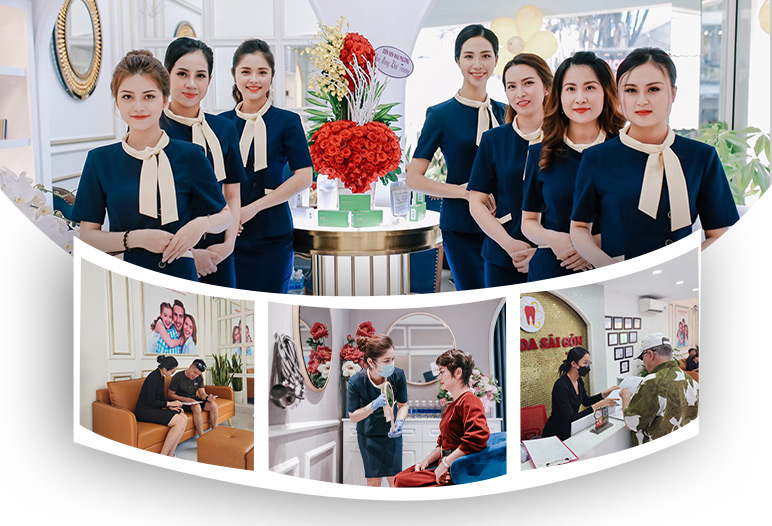 Operational Mechanisms
Regarding Customers
We meet the desires and needs of our customers when they visit our dental clinic. We establish respect and a strong connection with our customers by providing quality, safe, effective, and comprehensive treatment services.
Regarding People
We create a cohesive, friendly, pleasant, and civilized working environment. Each individual is respected and assigned suitable tasks, allowing freedom for creativity to maximize personal achievements. We provide equal development opportunities, recognize job performance, offer excellent benefits, create conditions for high income, and reward contributions accordingly.
Regarding Safety
We are operating all facilities and activities with the safety of patients and staff as our primary goal.
Regarding Service Quality Assurance
We provide valuable dental services that meet the market's demands and customers' needs.
Regarding Management
We respect freedom and creativity in work while providing maximum support in terms of infrastructure, training, professional development, skills, etc. This enables our staff to maximize their potential to achieve the goals set by shareholders and leadership.
Regarding Community Commitment
We aim to become one of the strongest dental companies and positively contribute to society.