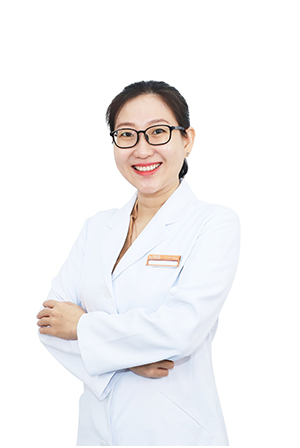 Specializing in braces and the treatment of dental issues, gaps, and misaligned teeth, Dr. Tran Ly Tra My has amassed over 15 years of experience with the aim of assisting thousands of patients in achieving more even and attractive teeth, resulting in a renewed and brighter smile.
Dr. Tran Ly Tra My consistently stays up-to-date with and implements the latest global techniques in braces, significantly reducing treatment time, thus maximizing efficiency for her patients while delivering the healthy and beautiful teeth they desire.
She has successfully completed over 3000 orthodontic treatments, ranging from simple to complex cases, earning the trust from numerous patients due to her exceptional expertise and skillful approach throughout her career.
Expertise
Orthodontist
General Doctor
Cosmetic Dentistry
Language
Education
Master of Orthodontics
Cosmetic Dentistry
Odonto- Maxillofacial
Bachelor of University of Medicine and Pharmacy
Certificate of participation about "Invisible and Efficient the art of direct esthetic restorations" ( ICDE)