Gold dental crown are used to restore damaged, cracked, or broken teeth, as well as to protect teeth that have undergone dental treatments. They provide a safe and high-quality dental solution that can last for up to 40 years.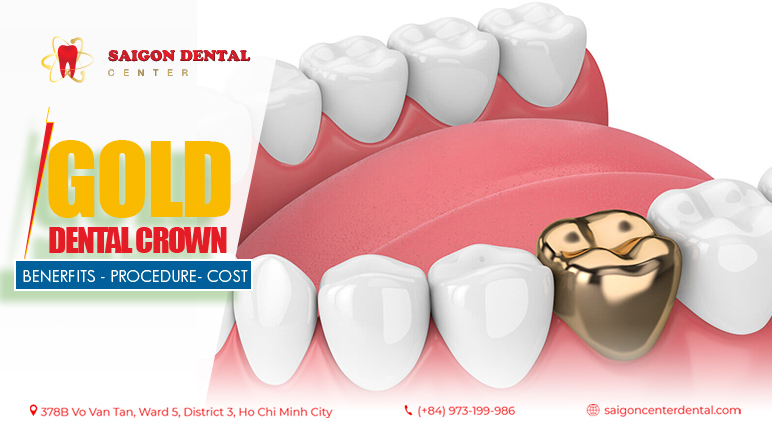 What is a Gold Dental Crown?
A gold dental crown is an artificial tooth restoration made from a gold alloy. It is placed on a natural tooth by preparing and shaping the tooth and then fitting a solid gold crown over the tooth's surface. This method is used to restore or protect damaged, cracked, decayed, or weak teeth, improving their mechanical strength and aesthetics.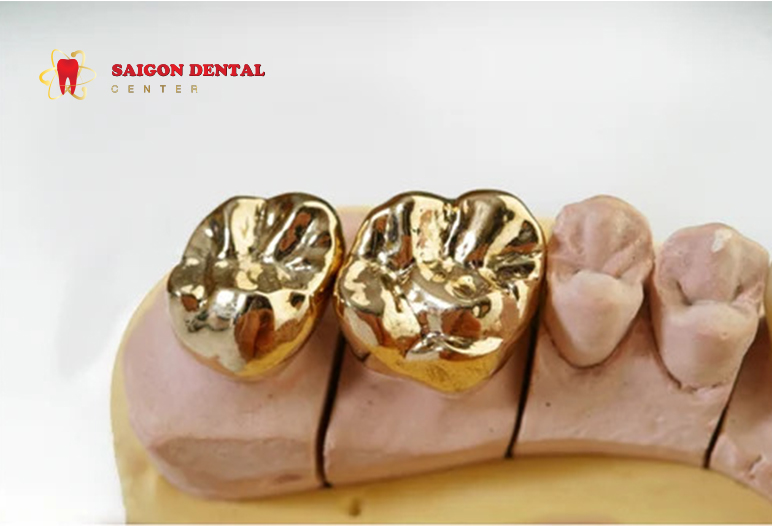 Benefits of Gold Dental Crown
Gold alloys used in dentistry have a bright gold color, are non-reactive, and have high biocompatibility. They do not cause irritation or any adverse reactions in the body. Therefore, you won't experience issues like nerve problems or gum bleeding with gold dental crowns.
Gold has excellent malleability, allowing for precise shaping and sizing of the crown while minimizing the risk of fracture or breakage during use. Its high resistance to oxidation contributes to the longevity of gold dental crowns. On average, you can expect to keep your gold crown for at least 20 to 40 years.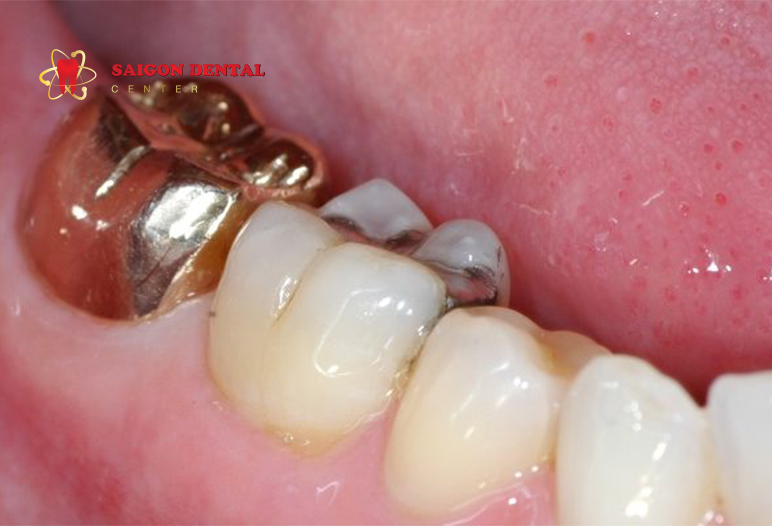 Impressive Aesthetics and Personalization
Gold dental crowns have a distinct, eye-catching color that appeals to individuals who prefer unique and personalized aesthetics.
Maximum Preservation of Natural Teeth
Due to its soft and malleable nature, a gold crown does not cause harm to opposing teeth, unlike crowns made from other ceramic materials.
The Process of Making a Gold Dental Crown
On average, it takes about 2 to 4 days to complete the process of making a gold dental crown, starting from the consultation. Typically, there are six steps involved in making a gold dental crown:
Step 1: Examination and Diagnosis
The dentist will examine your teeth by performing a dental check-up and taking X-ray images or 3D scans of your teeth. They will assess the extent of damage and determine if a gold dental crown is suitable for you.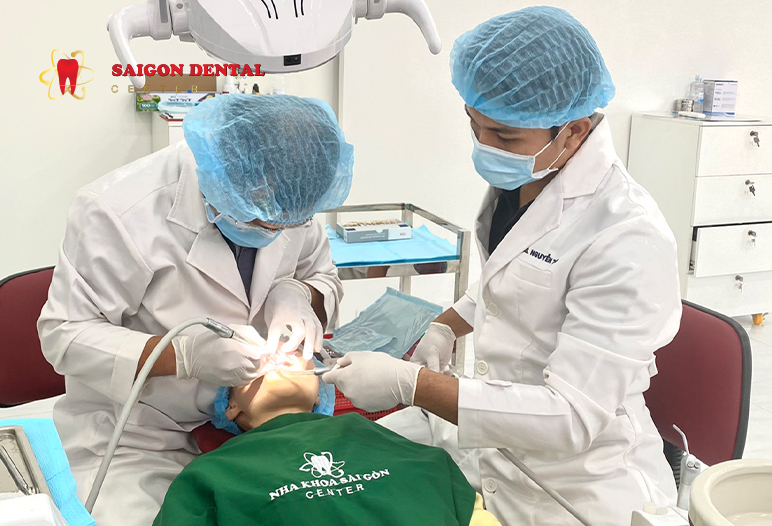 Step 2: Tooth Preparation
The dentist will clean the tooth or treat any underlying dental issues to prepare it for the crown preparation process.
Step 3: Impression Taking
An impression of the prepared tooth is taken to create an accurate model for fabricating the gold dental crown, ensuring it matches the shape and size of the previously prepared tooth.
Step 4: Crown Fabrication
The dental laboratory will cast or fabricate the gold dental crown from the gold alloy, following the specified design and dimensions.
The gold crown is temporarily placed on the tooth to check for fit and make any necessary adjustments to ensure proper alignment with the tooth structure and comfortable bite.
Specialized dental materials are used to permanently bond the gold crown to the natural tooth, with adjustments made to ensure a perfect fit and ensure comfort during use.
How much does it cost to get a gold crown?
Gold is a precious metal with a high value, so getting a gold crown for your teeth is often more expensive than other types of porcelain crowns. Below are some price ranges for gold crowns in the United States, Australia, Canada, the United Kingdom, and Vietnam:
| | | |
| --- | --- | --- |
| |  Unit | Pricing |
| United States | tooth | $1,000 – $3,000 |
| Australia | tooth | $1,500 – $5,000 |
| Canada | tooth | $1,000 – $3,000 |
| United Kingdom | tooth | £350 – £700 |
| Vietnam | tooth | $1,000 – $1,500 |
The cost of getting a gold crown can vary depending on several factors, including geographical location, dental clinic, and the type of gold used. Therefore, depending on your purpose and financial ability, you can consider choosing the most suitable country and dental clinic to receive this service.
Gold crown dental clinic in Ho Chi Minh City
In Vietnam, you can get a gold crown at specialized cosmetic dental clinics to achieve the desired aesthetics and longevity. Specifically, if you want to get a gold crown at reputable dental clinics in Ho Chi Minh City, you can consider Saigon Center Dental Clinic located at 378 Vo Van Tan, Ward 5, District 3, Ho Chi Minh City.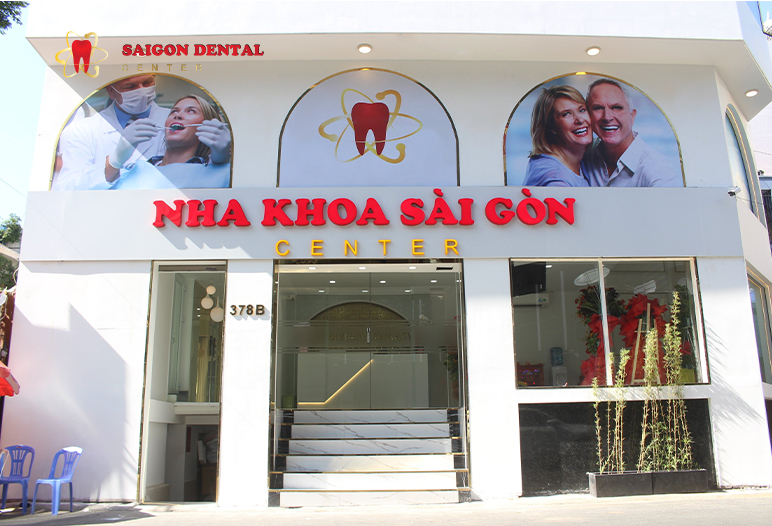 Saigon Center Dental Clinic is a dental center specializing in treating international patients in Ho Chi Minh City. The clinic is well-known for its quality services and reputation in the dental industry.
The clinic has a team of skilled dentists who have completed training courses related to cosmetic dentistry, such as certifications in Prosthodontics, Cosmetic Dental Materials, ensuring the ability to create gold crowns with durability, aesthetics, and good natural restoration.
Moreover, the dental clinic uses modern technology and equipment to ensure the accuracy, safety, and aesthetics of the gold crown-making process. This provides customers with a high-quality service experience comparable to dental treatments in the United States, the United Kingdom, and Australia.
How much does a gold crown cost?
Considering the cost of getting a gold crown at Saigon Center Dental Clinic, the price ranges from approximately $1,000 to $1,500 per tooth. This is a competitive and cost-saving price compared to many other providers in the region and around the world because:
The dental clinic has its own gold crown fabrication lab with an optimized production process, improving work efficiency and saving time and resources to reduce production costs. As a result, the overall cost of making a gold crown is significantly reduced.
The use of CAD/CAM technology, grinding technology, and modern equipment (CNC machines) increases productivity and reduces the time required for making gold crowns. This can help reduce costs, making the price of gold crowns much more competitive.
Some cases of gold crown treatments at the dental clinic: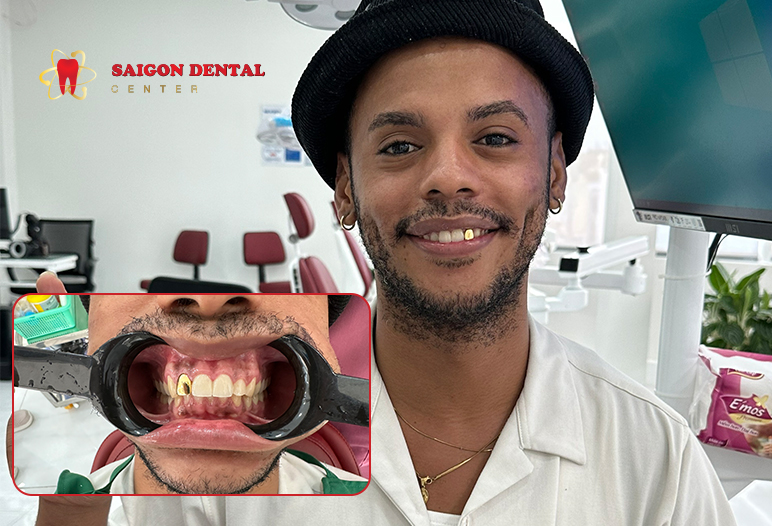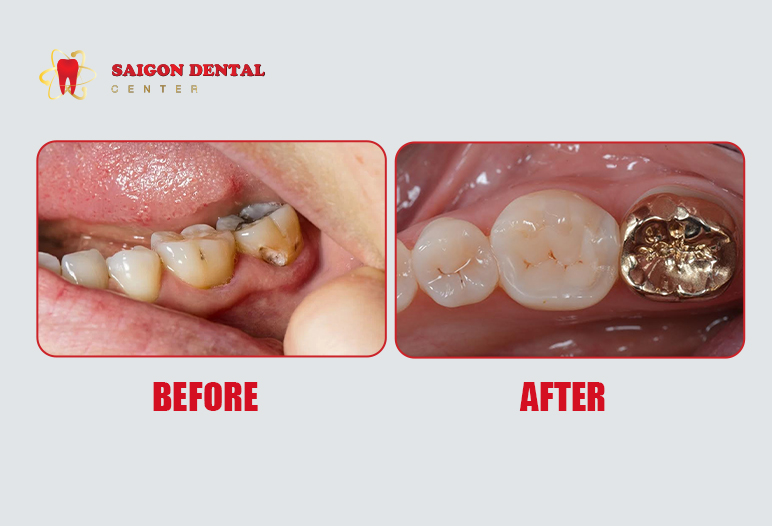 Customer reviews
The dental clinic has been chosen by many international patients from the United Kingdom, Australia, Canada, the United States, etc., for cosmetic dental treatments. In addition to receiving praise for the dental expertise, the clinic is also highly regarded for its working attitude and service quality. Here are some customer testimonials compiled for your reference.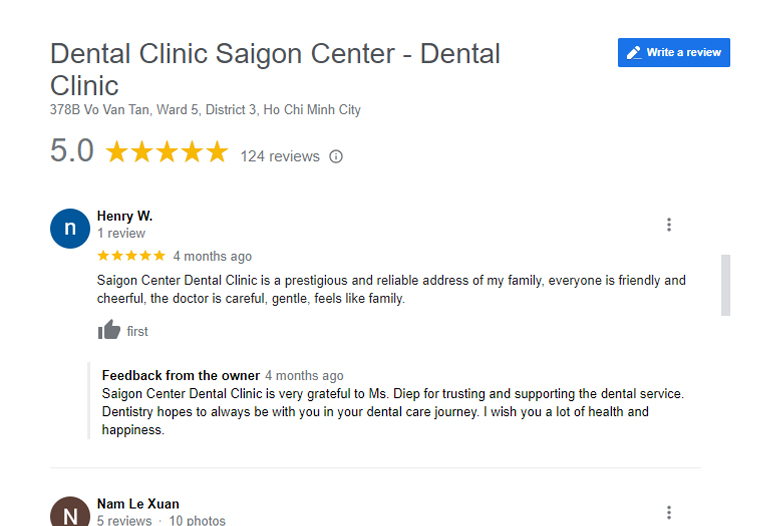 I hope that the detailed information about the gold crown service will help you feel more confident in making a decision. If you have any questions about the procedure or cost, please contact or schedule an appointment with the dentist using the following information: